---
Our Mission
Proudly serving all of your firearms transfer and special order needs since 2006, we aim to please. Whether you're looking for that hard to find firearm, considering a firearm available on gunbroker.com or any of the growing number of online auction sites, or are in need of some help finding the right kind of firearm for your needs, we're here to help! We also offer a selection of gunsmithing services, specializing in AR15 and Remington 700 rifles. Check out our services menu for more information.
---
News...
Courtesy of the Democratic majority in our state legislature and Governor Hickenlooper (who chose not to veto the bill and signed it into law, along with several other anti-Second Amendment bills), HB-1228 went into effect on March 20, 2013. This new law requires a state-imposed gun tax to be collected during the sale and/or transfer of a firearm in Colorado. This mandatory state tax must now be collected by all FFL dealers in Colorado, at a cost of $10.00 per background check.
The 15+ round magazine ban went into effect on July 1st, 2013. We will miss you, Magpul!
The law requiring mandatory background checks for all private party gun sales went into effect on July 1st, 2013.
Please keep all of this new anti-gun, anti-Second Amendment legislation in mind at the next election!
Be sure to check out the Becker Tactical blog by clicking here, featuring product info, reviews, testing and more!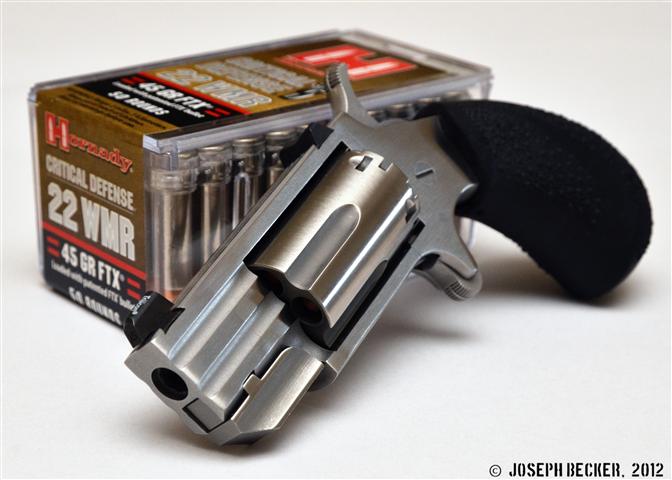 Is it a perfect deep cover gun or the world's smallest .22 Magnum revolver? It's both! Meet the North American Arms Pug. With five rounds of potent .22 Magnum in a package the size of a smart phone, the NAA Pug is a great answer to those tough CCW questions. How many times have you felt like you couldn't carry when the situation wasn't just right? Have you ever felt like you couldn't adequately conceal a weapon or that it was just too inconvenient? Haven't you wished there was something to cover the gap between carrying something ideal and not carrying at all?
When nothing else will fit and you'd rather carry something instead nothing at all, the Pug fits the bill... and it fits anywhere. At just 7 ounces fully loaded and just 4.5 inches long, it's a great choice when something bigger just won't work. Equipped standard with rubber wraparound grips and available with XS Big Dot Tritium night sights, the Pug starts affordably at less than $300.00. We're also pleased to offer the entire NAA line of firearms. Check out the Becker Tactical Blog for more in-depth info and details, or e-mail now to place your order.
---

"For more than two decades, the Model 82A1 has been carefully honed, studied and then refined again. the result is a feat of engineering so impossibly precise, it's hard to believe it's man-made. As the first and only semi-automatic .50 caliber rifle available, the Model 82A1 continues to blaze new territory."
The only-and-only M82A1... you know you want one! Also available as a complete package including hard case, scope and mount. Availability and prices subject to change - contact us now for current pricing and availability.
---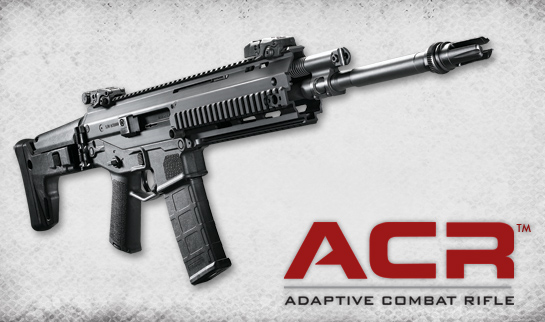 "The new Bushmaster ACR redefines the term "modular" with the extraordinary ability to change calibers, barrel lengths and stock configurations in minutes – without the use of tools. Truly the most versatile and adaptive rifle ever conceived, it was born of a collaborative effort between Bushmaster, Magpul® and Remington® to create the ultimate military combat weapons system. It's tested and proven reliable in the most brutal conditions on earth, truly ambidextrous and the uncompromising choice when you demand a rifle as mission-adaptable as you are."
The long awaited Bushmaster ACR is finally available! We can ship to your local FFL and pickup is available for Colorado residents. Availability and prices subject to change - contact us now for current pricing and availability. Supplies are limited!
Check out a review of the ACR in the NRA's American Rifleman magazine here.
---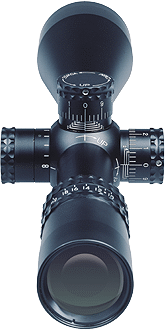 We're pleased to be able to offer the complete Nightforce line of premium rifle optics and accessories. Many options and customizable features are available for each model.
Please e-mail for a quote or information if you'd like to learn more.
---
Contact Us
We're happy to answer any questions you might have about available products or services. We check e-mail throughout the day, so feel free to send us an e-mail for the fastest response if there's something in particular you'd like to know.
Telephone

720.308.8156

E-mail